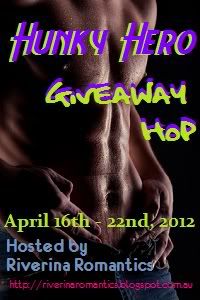 Looks? Charisma? Intelligence?
All of the above?
Or something else that can't be identified other than...
"I know it when I see it" ?
I have to admit, when writing, it definitely helps to give my characters an avatar. Not only does that help visualize them, but also helps in the overall characterization. Once of my favorite avatars is David Gandy. Pretty easy to see why. :) In fact, he's the hunky hero in my story loosely based on Red Riding Hood.
(Hint: he's not the hunter LOL)
But are looks the definitive answer to what makes a hunky hero? Absolutely not! Hunky heroes can come in all shape(shifters?) and sizes. Share some of your favorite hunky heroes.









Giveaway
*
:
One winner gets an e-copy of
Water of Life
, e-copy of my short story
Cold Hard Magic
, & e-copy of
Seduced by the Wolf
by the awesome Terry Spear (this item will be gifted via ARe and requires an account, subject to availability).
*Open international. If there's enough international comments, I'll give a second copy of Water of Life to an international entrant, so let me know if you're (INT).
To enter**
just
answer the following question in the comments
(be sure to let me know what file format you prefer):
**Get an extra entries if you add Water of Life to your TBR list on Goodreads and if you follow me on twitter https://twitter.com/rhysastason

.
"Who is you hunky hero?"
(Book or film)
My answer?
I have two heroes 'atypical' heroes
(not intended to be hunky but they sure work for me).
Jean-Luc Picard
Star Trek: TNG
Javier Bardem
(Perfect as Dain from Lord of Scoundrels)


Be sure to check out the other great blogs for more awesome giveaways!